Captain John S Goulet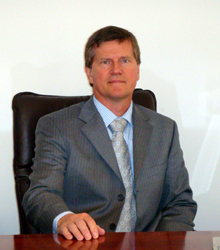 Air Transport Consultant Captain John S Goulet, owner and principle consultant, has served over 45 years in commercial aviation in a variety of roles such as air transport pilot, flight instructor, chief pilot, flight operations manager, FBO manager, managing director and aviation advisor.
During this time John has worked in 17 countries for operations as diverse as tourism, forestry, fishing, mining, oil & gas, dredging, pipeline laying, seismic, exploration, offshore and deep water helicopters, offshore drilling, marine search and rescue, cargo delivery, FBO management, executive jet management, and transport security. His specialty is providing aviation support for companies operating in remote locations under difficult conditions.
With his training and experience John can provide all essential services right from revenue producing ideas, new route structures, fleet selection, personnel selection, pilot and engineer training, business planning, economic analysis, contract negotiations, supply chain management, safety auditing, safety management and aviation operational oversight for operators, or clients of operators, starting new operations in remote locations and under difficult conditions.
In providing these services John has been instrumental in providing critical guidance in purchasing, financing, insuring and managing aircraft and other key aviation assets as well as implementing the operational business plans and safety and security management systems for many ongoing, expanding, and unique flight operations.
John has personally negotiated multiple high net worth contracts with or on behalf of principles such as Chevron, Shell, Pan African Airlines, Bristow, CHC (AeroContractors), Newmont Mines, Nestoil, Addax, Dancopter, Blueway Offshore, Caverton Helicopters, World Fuel, MCM (Maintenance Center Munich Germany), Universal Weather, VistaJet, NetJets Europe, JetEx, Setouchi Holdings, Air Juan and many others.
In order to complete complex audits, assessments or operational startups, John has forged relationships with strategic aviation consulting partners throughout the different regions to ensure that a wide range of assignments can be completed by the right number of personnel who are properly qualified for the job.
Additionally, John has completed the IATA Aviation Safety Management Diploma, presented for the CHC Safety and Quality Summit, and has published a book through the University of Texas titled Helicopter Safety which is currently used as a text book for the Rotary Drilling Series for offshore workers. Moreover, John published one of the first ever aviation web sites on the internet and has written many aviation and safety related articles and stories to keep this site active till today.

---
Captain John S Goulet's Book of Poetry: 2nd Edition - Woodsmoke & Perfume

Adventures in the South Pacific, Africa and South America!

Buy Here!
Managing Consultant
"For most of my career I have worked as an Independent Aviation Advisor under many difference types of contracts that often bring me in as an operations manager, managing consultant, accountable manager or managing director so that critical tasks can accomplished in minimal time. I am driven by new challenges and excel as a Start Up Specialist".
For aviation and travel related articles and images check out the links below.
Pilot Blog Book
Aviation and travel related articles and images posted by
Captain John S Goulet

All images© copyrighted by John S Goulet. Website copyrighted by Goulet Aviation Services© 2014. Last modified on April 22, 2020.